Through the Family and Faith program, parents – as the first educators of their children – are invited into a deeper and more intimate relationship with the person of Jesus Christ.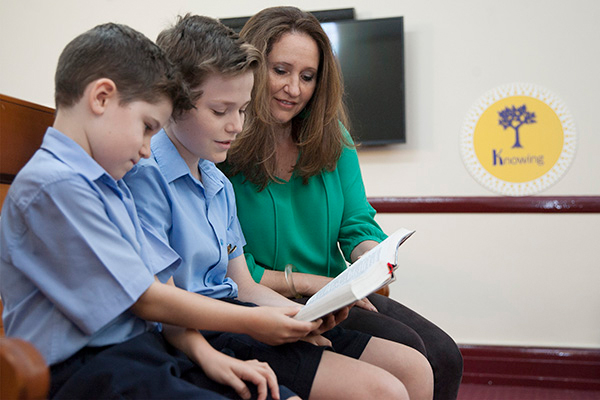 All members of our school are committed to harmonious, supportive and respectful relationships. Our school values of mercy, service, justice, excellence and compassion is evidenced in all that we do as a school community in partnership with parents and carers.
Our family educator facilitates a range of pastoral care programs for students, including playgroup, parent committee events, prayer opportunities and SPAR. We organise morning teas to celebrate Mother and Fathers Day, Grandparents Day and special feast days throughout the year.
We also encourage families to be involved in the religious life of the school through providing home-based activities that connect parents with what their children are learning at school. This partnership is vital in ensuring the students see home and school as a united front working together to enhance students' spiritual and social wellbeing.