St Mary's Catholic Primary School Erskineville is an innovative inner city school – a true oasis for children to thrive. We are a close knit community that values involvement from parents and our parish to create a vibrant and happy school for our students. We focus on active learning, trust and communication and encourage our students to pursue their academic and creative passions both in and out of the classroom.
We are committed to providing the highest standards of education and faith formation. We are focused on working with all children to ensure they reach their full potential in all that they do, providing opportunities to grow and maximise the gifts they have been given as individuals.
I trust you will enjoy exploring the many facets of our school as you navigate this website. We also warmly invite you to see the school in person.
Mrs Anne Rees
Principal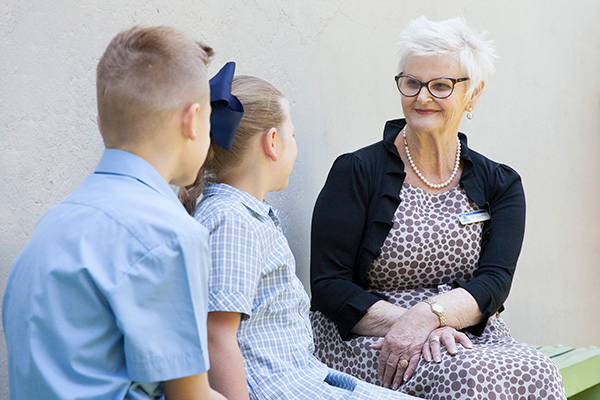 Proudly Part of the Community of Sydney Catholic Schools
Our school is part of a system of over 150 low-fee Catholic schools in the Sydney Archdiocese.
Sydney Catholic Schools are thriving Catholic communities that ignite a love of Christ through excellent teaching and learning to empower students to reach their full potential.