By connecting to the real world of students' lives, authentic learning enables students to become lifelong learners who contribute to society and the wider world as active and discerning citizens. Authentic learning is central to our work as Catholic educators because it promotes the continual growth and wellbeing of the whole person — spiritually, intellectually, emotionally, socially and physically.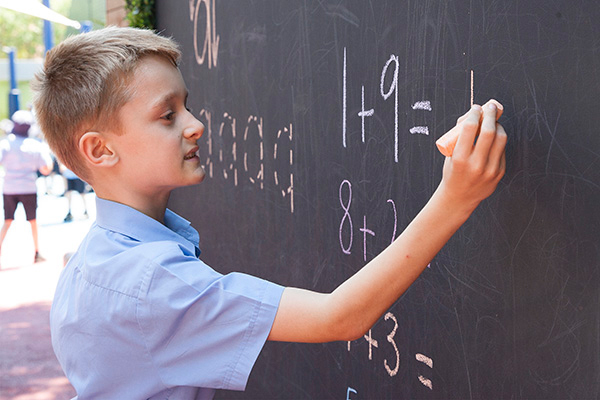 Learning at St Mary's Catholic Primary School Erskineville is guided by four pillars:
Energising: An energised learner continually accepts challenges in their learning. Energised learners are risk-takers, innovators, critical thinkers and creative problem-solvers. In a school community that energises learners, everyone is encouraged to work to their potential within an innovative culture of continual improvement and reflection.
Respecting: A respected learner has access to the curriculum within a supportive and inclusive learning environment. A respectful school community appreciates and nurtures diversity, celebrating fairness and equity of all and meeting the needs of learners through purposeful differentiation.
Knowing: A learner who is known and understood develops holistically through authentic relationships with peers, family and teachers. A school community who knows each learner provides opportunities to build resilience and foster wellbeing within the individual.
Opening Hearts: A learner with an open heart is active, informed and empathetic citizen. They live out the Mercy charism in their response to real life situations. A community with an open heart reaches out with a global perspective, empowering students to appreciate social justice and human rights in order to build a sustainable future.